Simplinsur is our proprietary insurance provider, allowing us to offer a competitive suite of mortgage broker referred insurance solutions that are essential to financial security.
Simplinsur offers many advantages:
Simple & Convenient Process
Trusted Advice Tailored to You
One-Stop Shop = More Savings
Quick & Easy Claims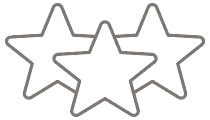 Over 32,000 happy Simplinsur customers!
Creditor
Protect your mortgage and your family's finances should the unexpected happen.
Many homeowners want to protect the lifestyle their families currently enjoy in the event that something unexpected happens. They are looking at creditor insurance products that would cover their mortgage (the insured amount) as well as any discharge fees and penalties in the event of death, critical illness, or disability. It is something tangible they can do to help protect their biggest financial obligation.
Simplinsur creditor insurance, underwritten by The Canada Life Assurance Company, has multiple coverage options and unique benefits (not available in BC or Quebec):
Life Insurance coverage – pays up to $1,000,000 of the outstanding balance of your mortgage (including discharge costs and prepayment penalties) in the event of your death as the insured borrower.
Critical Illness coverage – pays up to $500,000 (including discharge costs and prepayment penalties) if you are diagnosed with life-threatening cancer, heart attack, or stroke.
Disability coverage – pays up to $3,500 of your monthly mortgage payment if you were suddenly unable to work due to illness or injury.
Free accidental death coverage – pays your mortgage obligation in the event of accidental death, even if your mortgage has not closed yet.
Coverage that moves with you. Unlike most other mortgage insurance offerings, Simplinsur is portable so if you change lenders or move to another home, your coverage moves with you; no need to re-qualify and no increase in premiums if your insured amount remains the same.
Home & Auto
Whether you are looking for insurance for your new home or want to do a "value check" to see if you can get a better product and save money, our team at Simplinsur can help! With access to Canada's biggest insurers, we do the shopping for you to find the best deal – superior coverage and competitive pricing.
Home & Property Insurance (Not available in SK, MB, and NWT)
You will want the best insurance for your home since it is likely your biggest asset, not to mention the roof over your head. Home insurance is designed to protect you from the things that can damage your home, personal property, or hurt you financially.
Auto Insurance (Not available in BC, QC, SK, MB)
Let us shop some of Canada's largest insurance companies on your behalf to make sure you get affordable coverage and as many discounts as possible. Find out how much you can save on auto insurance when you switch.
Multi-policy discount! Save money and enjoy big convenience.
Bundling both Home and Auto insurance from the same provider is one of the easiest ways to save. And having both policies under one roof is a small way to simplify your life.